Mower City
Head to Mower City Tweed provides all the best deals and brands on lawn mowers, ride on's and more. They stock only the best quality brands and all types of mower equipment, as well as generators such as: Honda Stihl, Toro, and more.
Additionally, they have a full service centre which carries a wide range of parts. All their team members are highly trained and skilled at what they do.
Solution
Web + Mobile Website and Ongoing Digital Marketing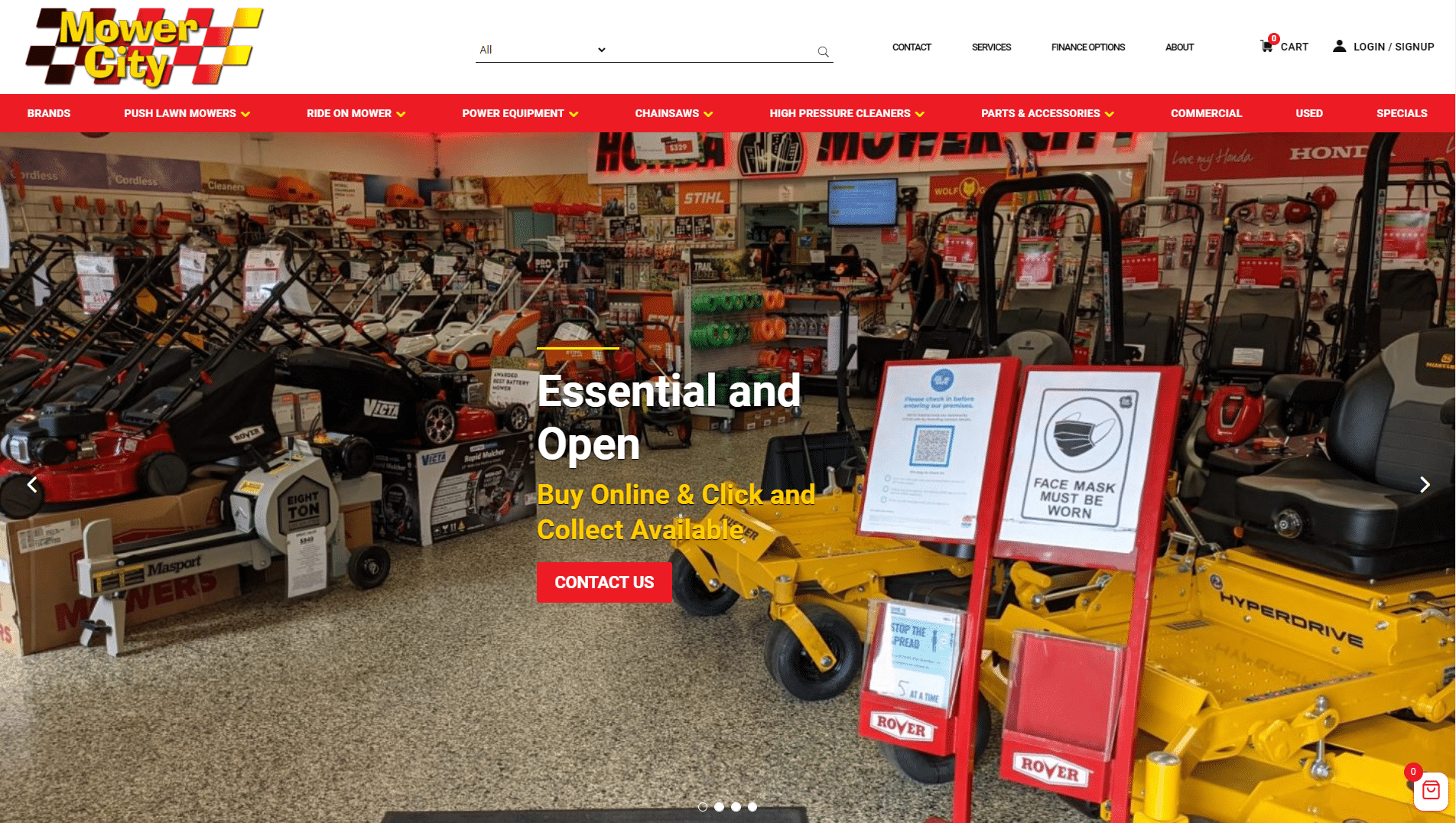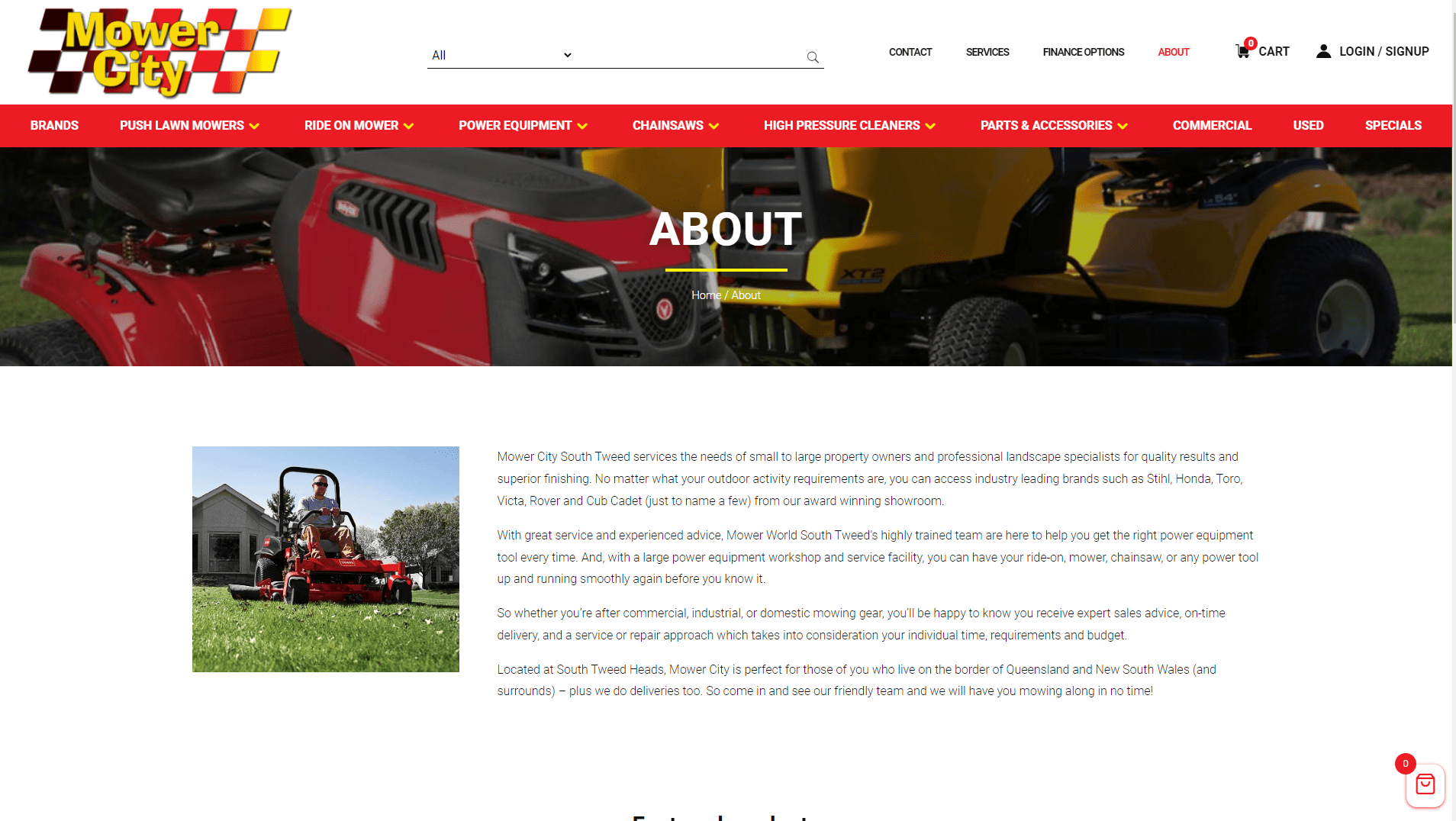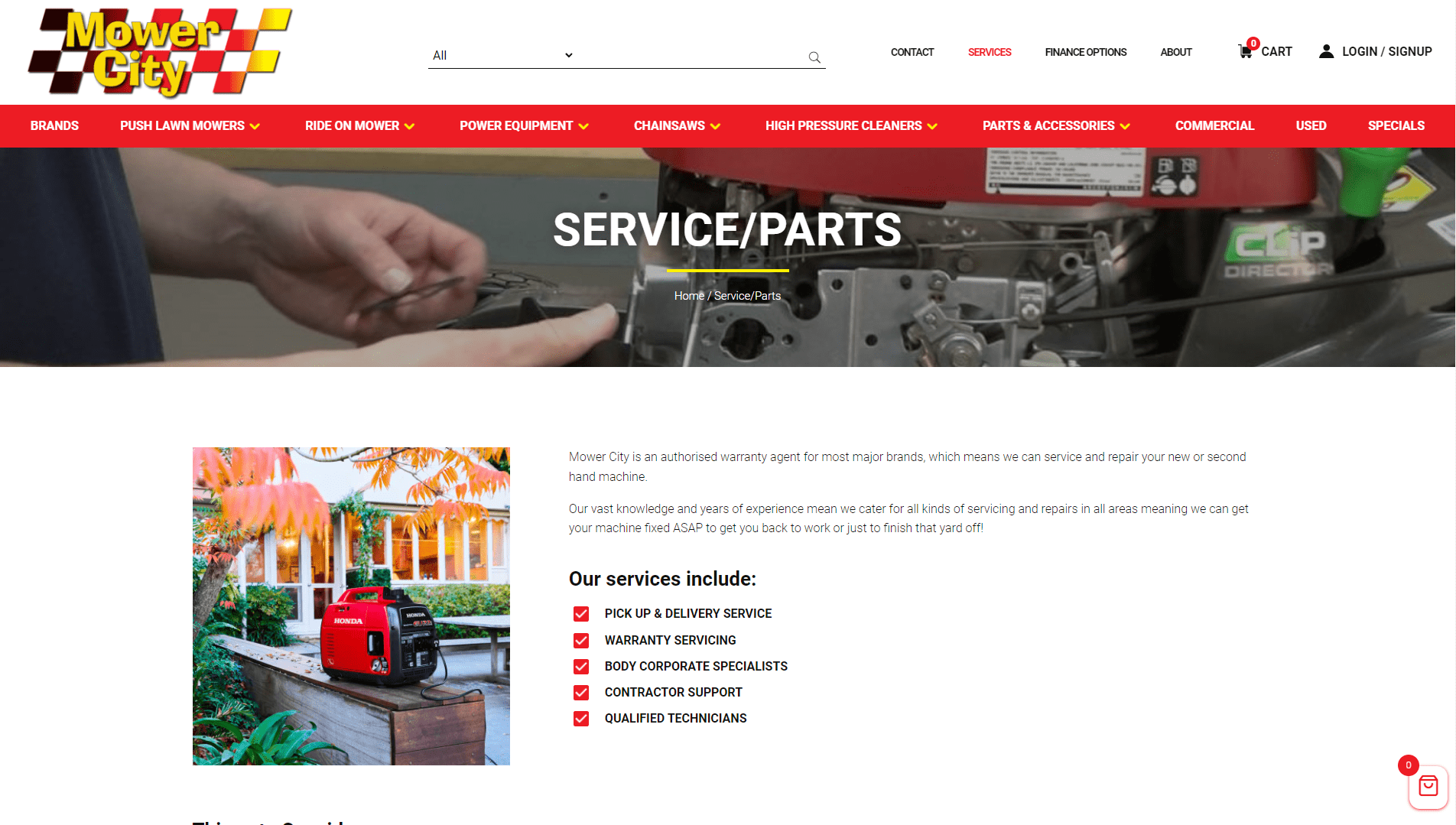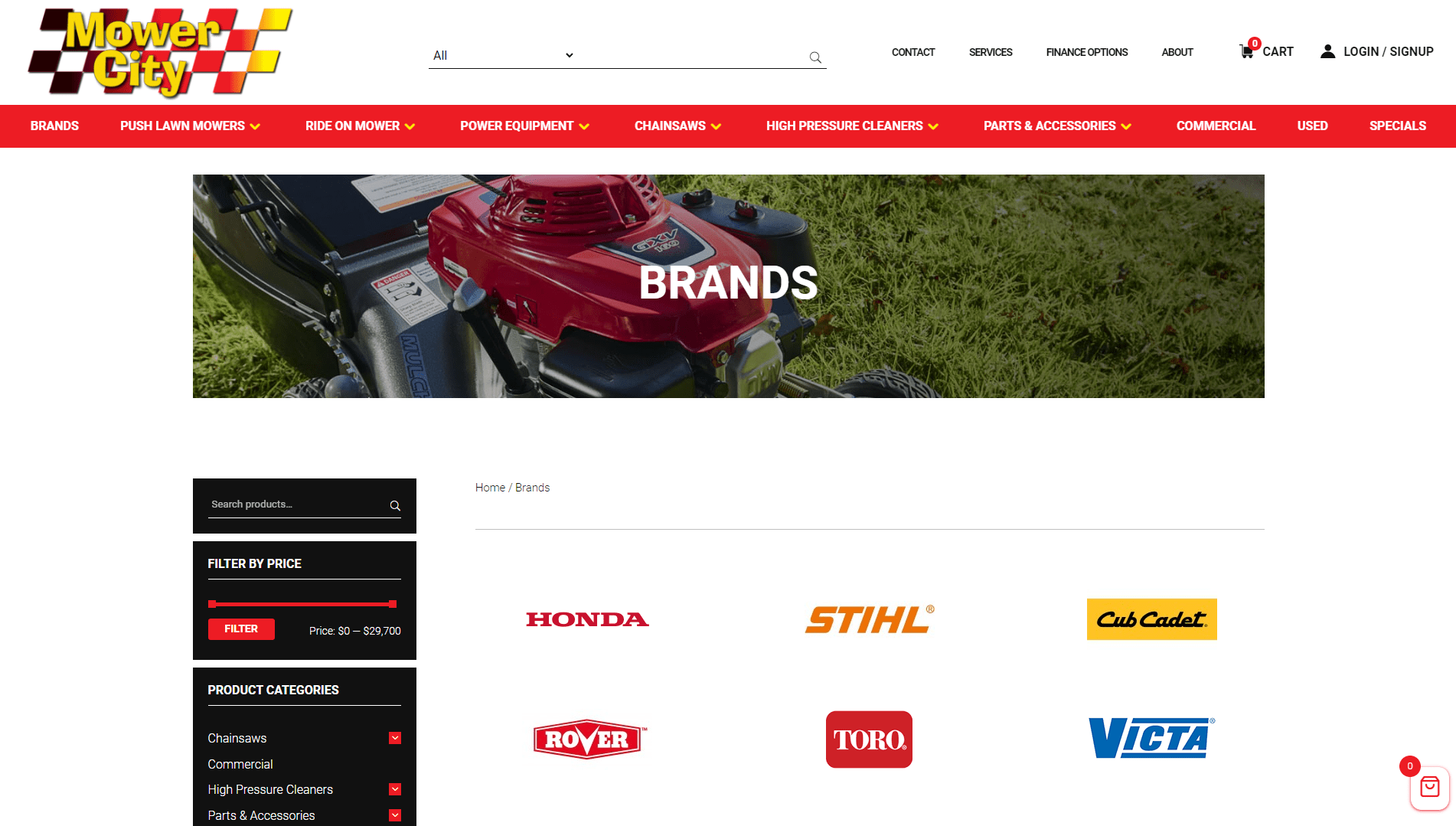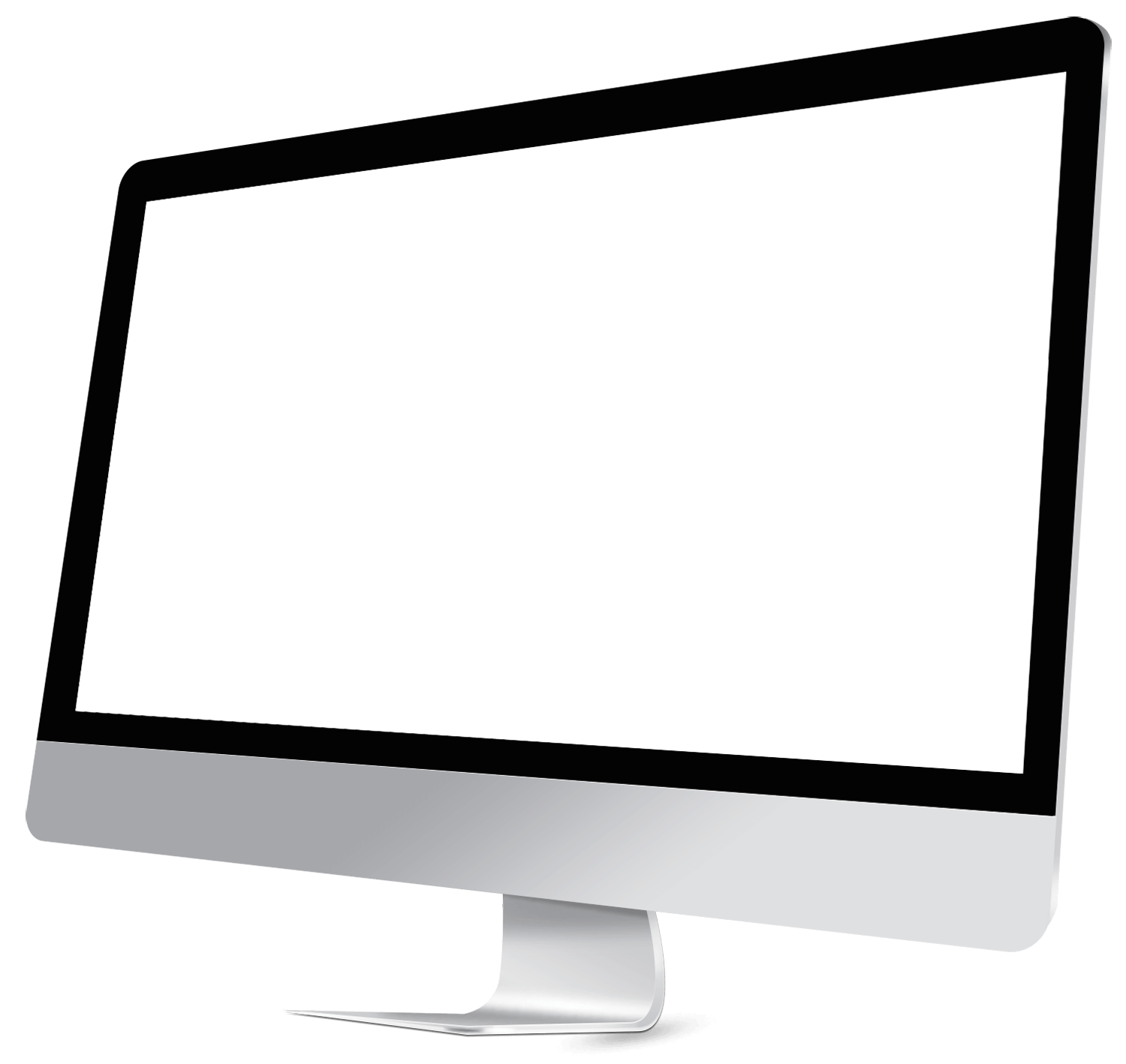 Mower city
Project Summary
South Tweed Mower City provides quality results and superior finishing for small and large property owners. No matter what your outdoor activity requirements are, you can access industry leading brands such as Stihl, Honda, Toro, Victa and Rover (just to name a few).
Mower World South Tweed provides great service and expert advice to help you get the right power equipment tool. With a large power equipment workshop and service facility, you can get your ride-on, mower, chainsaw, or any other tool up and running again in no time.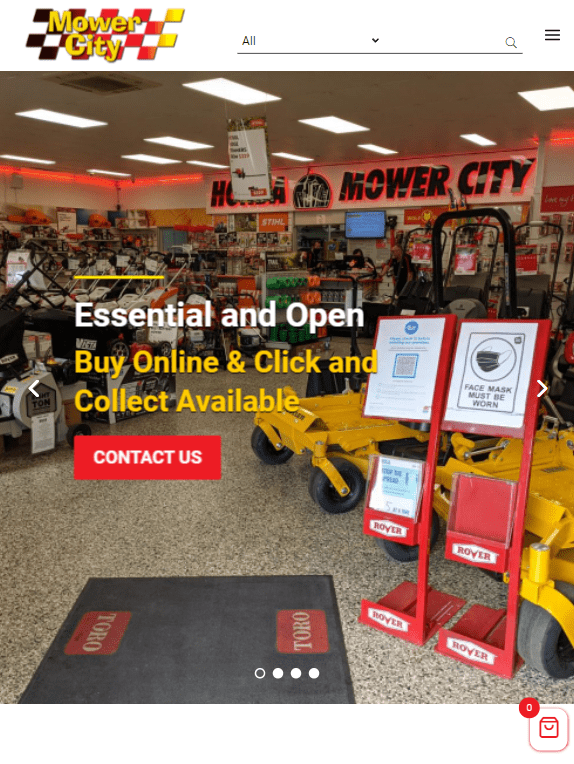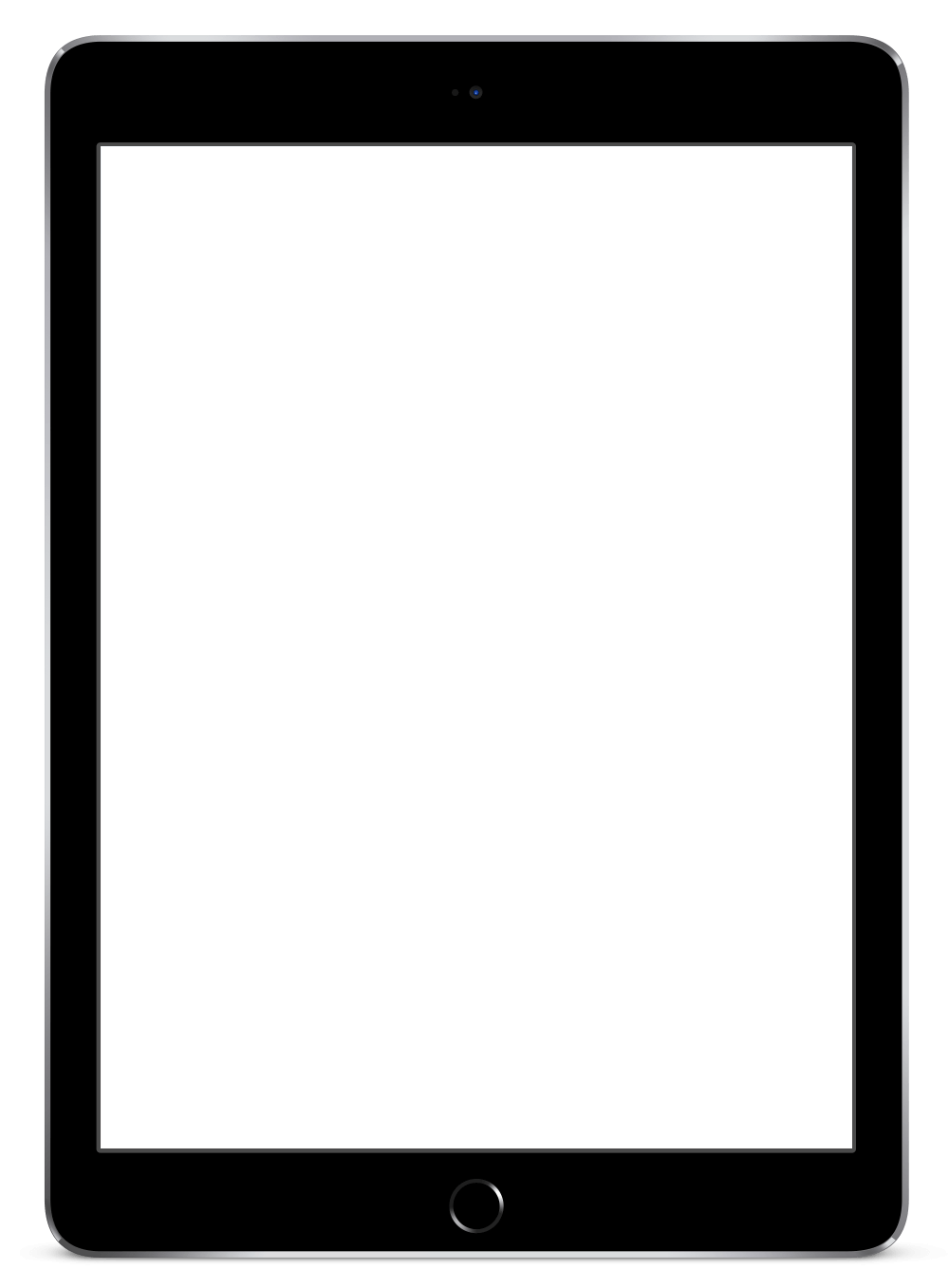 Mower city
Our Approach
With such a wide array of solutions they offer, they feel their content can be overwhelming at times. Dropdown Menus were incorporated in their new site making it easy for users to find what specific service they need as well as links to all their service areas all over Australia including their socials. The page is appealing, fast, and responsive and gives a professional impression without overwhelming prospective clients despite having numerous service options.
Search Engine Optimisation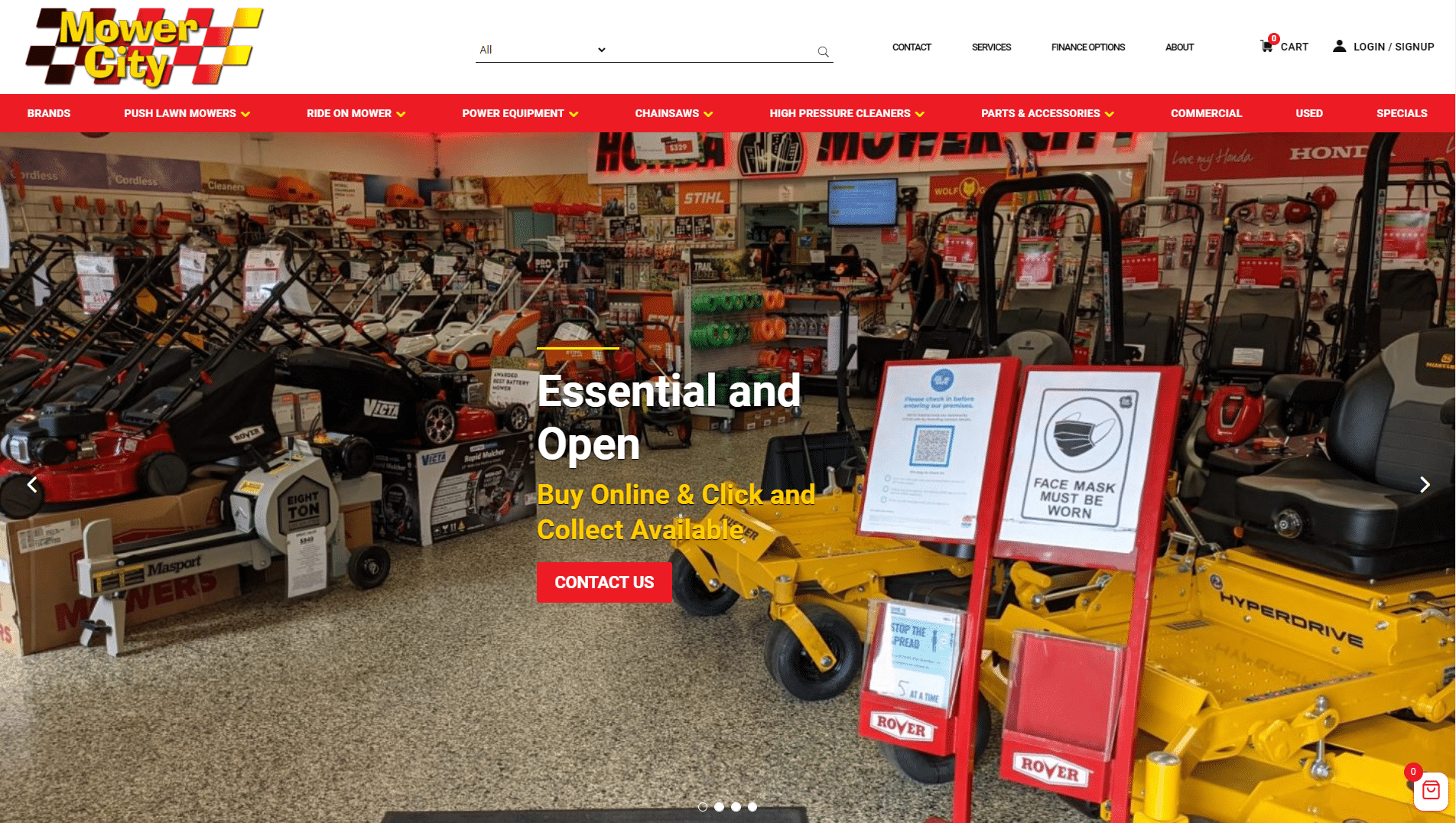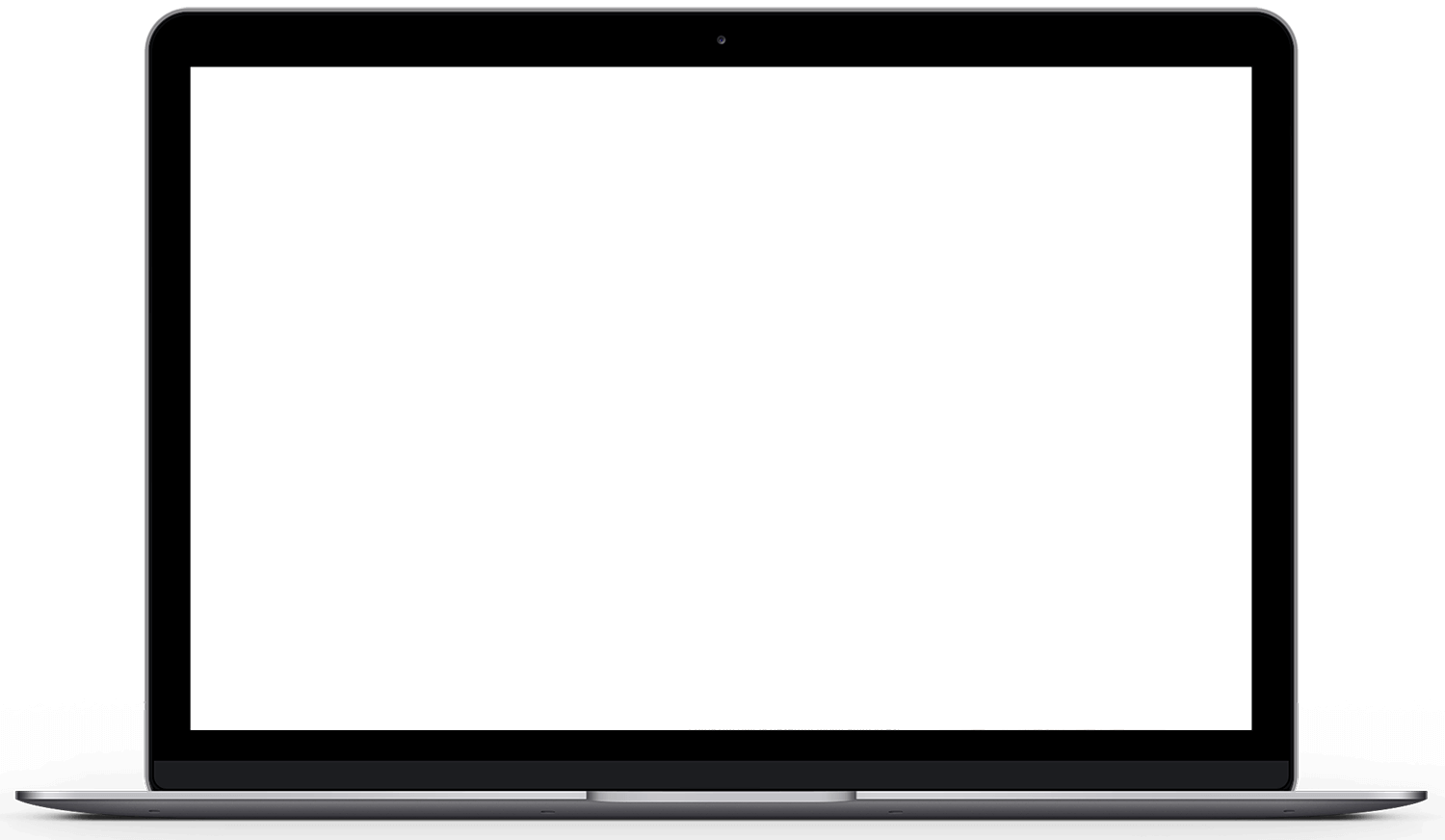 Our team aimed to create a website that offers information about all the client's available services and a site that is fast and easy to navigate. The design also incorporated carousels of featured products and the option for customers to shop by brand.
Working with Mower City Tweed heads, their main concern is that their content and product offerings can be overwhelming to for their clients. We redesigned their existing website to include dropdown menus to make it easy for clients to find specific products or services they need.
Pairing this with enhancing their social media setup and marketing, email services, and strategized to improve their SEO. Alongside this, Accentuate also incorporated an eCommerce setup for their customer's benefit.
Want to Work
with Us?
We are committed to creating websites and marketing strategies which represent a valuable investment for our clients.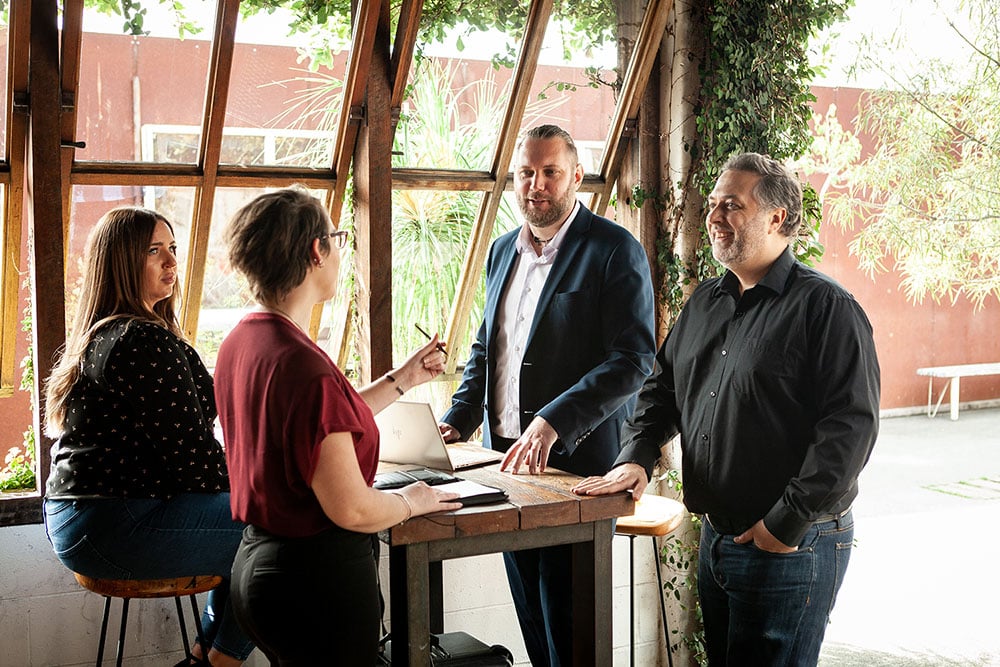 ClIent TESTIMONIALS
What Our Clients Say About Us
Below quotes from some of out amazing clients, click on read more to view a full case study for that client.


Eden and his team are excellent, whenever you need them they are always there on hand. Created our excellent website from scratch...
Jareth Stocker
Sales & Marketing of Cody Corporation


I was having issues with a web page that I had attempted to build. Accentuate It rebuilt and fixed up issues with Google in...
Ange
Owner of Wise Moves Yoga


We highly recommend Eden and the team at Accentuate IT! The process was easy and not intimidating with geek speak, Eden was...
Angela Brianni
Owner of Coffee Bean Trading


Amazing! I knew I was off to a good start when Eden's first response to my enquiry showed that time had been spent researching...
Mark Styles
Owner of Wholesale Safety & Storage


Accentuate IT launched our ethical travel organisation and created amazing custom booking services to help us streamline sales.
Ben Bowler
Owner of World Weavers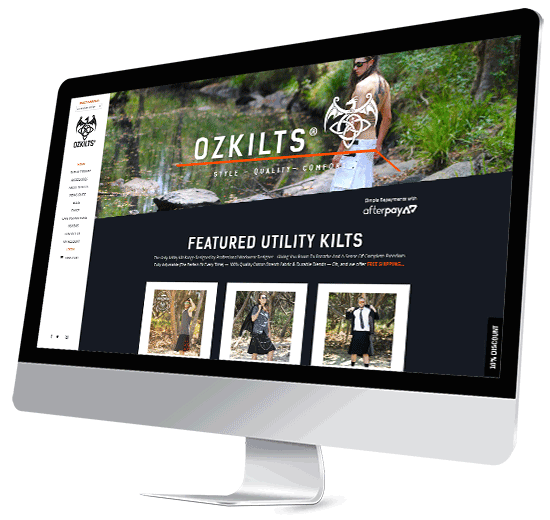 Ecommerce
Ozkilts
OZKILTS is Australia's first and ONLY supplier of modern utility kilts and accessories for men (and soon women!), and is a fully registered trademark. The recent facelift of the OZKILTS website, and over the course of the last 12 months, they have doubled their sales, improved the dispatch and ordering process by fully automating it, and have run several successful Digital Marketing Campaigns through us.